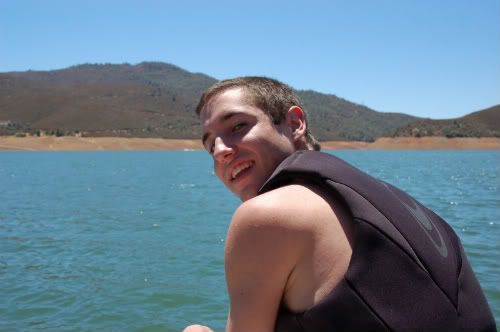 My younger brother Cole is a fun-loving 24 year old with a great sense of humor. He is technically number four, out of the four kids, but likes to think he is older than me. We have always had a special relationship because we are only four months apart (for you mathematicians, we are technically step-siblings), and have gone through major life experiences together. We prepared for proms together, shared a graduation party, and even served together at a restaurant.
When I think of my brother, images of warm summer nights, country concerts at Shoreline, and hanging out at the beach come to mind. For example, whenever I hear the song below, I image Cole and his friends chasing girls and only making plans for tomorrow.
His laid-back attitude allows him to take situations as they come and be spontaneous. He has taught me to laugh at situations I cannot control, humble myself to learn life's tough lessons, and to remain loyal to those closest to me.
Are there any songs that remind you of your siblings? Can you describe your brother/ sister in one word?