A couple of years ago, Robbie and I spent 6 weeks in Europe. It was an amazing adventure that I am so lucky to have experienced. While we were trekking along, one of the unusual characteristics that caught my eye was the graffiti in so many cities. Rome was the biggest surprise, but Paris, Barcelona, and London weren't expected either.
Throughout my childhood, I tended to view graffiti negatively, as though it should be immediately painted over or removed. It was something that only "hoodlums" took part in. In the defense of those who called taggers, "hoodlums", most of the graffiti in my hometown was gang-related and lacked an artistic point-of-view. Luckily, most of the graffiti we found in Europe portrayed the character of the artist and their city.
Here are a few of my favorites...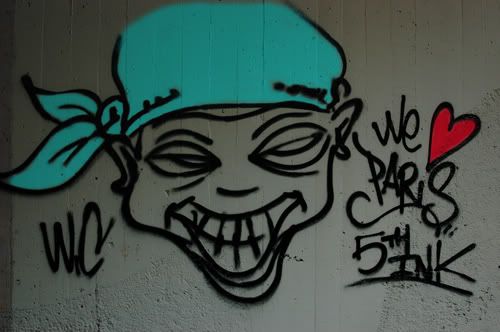 How do you feel about graffiti? Do you think it is a street art that should be legalized? I'd love to hear your thoughts.