When I think of croissants, I can't help but imagine delicious, buttery pastries. Their flakey texture and fattening taste are almost making my mouth water just thinking about it! Although I have a major sweet tooth, I don't know if I'm patient enough to actually put effort into making them.
Luckily, there
are
people in the world who are motivated to make yummy treats. For example, my friend Sobrina over at
Quiet Like Horses
posted her take on almond croissants. Check out her post right
here
.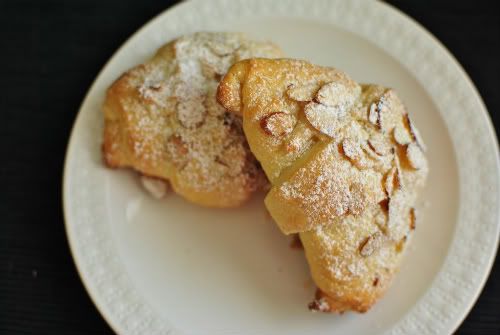 Doesn't her post make the effort seem so worth it?
Do you have any recipes that seemed daunting at first, but ended well?